Mr. Rajkumar Kamat
Founder & Managing Director ( KMP)
An Engineering Graduate with Post Graduate specialisation in Business Management, Mr. Rajkumar Gajanan Kamat after working for a decade with TATA subsidiary, has successfully charted his path as a serial entrepreneur par excellence for the last three decades. From establishing his first business in 1991, to becoming active promoter of several companies, Mr. Kamat has headed Goa State Industries Association (GSIA), Business Network International (BNI-Goa), Fire & Security Association of India (FSAI-Goa), Rotary Club of Bicholim, Goa Entrepreneurs Mentoring Services Trust (GEMS).
He has contributed to the construction & Industrial fraternity through several prestigious organisations such as CII, IIID, Director of Goa Industrial Development Corporation (GIDC), member of Investment Promotion Board (Government of Goa), besides other.
Employment Generation through Entrepreneurial growth is his mission and constant pursuit.
Mangesh Nabar a Mechanical Engineer started his career as Management trainee at a subsidiary company of TATA Motors.In his illustrious career of 23 years in the company ,he handled different verticals like Planning,Maintenance,Quality,Production & Materials.He held the position of Executive Director.
He joined the Diesel Genset Manufacturing company as Design & development head  and then Joined as CEO of Radiator Manufacturing Company.
With Vast experience in Engineering Industry,He took the mantle as a Head -- Fire Division in E P Kamat Group.
Mr. Mangesh Nabar
Head- Fire Division
Mr. Hemant Kalangutkar
Head – Architectural Division
With 22+ years of rich experience in production and quality assurance functions for manufacturers of automotive components,sheet metal work,water components and Fiber reinforcement polymer products, Hemant Kalangutkar successfully manages all techno-commercial aspects of the plant at E P Kamat Group.
A qualified Mechanical Engineer, Hemant is Head of Architectural division overseeing the production and sales of E P Kamat Group.
He is also trained and qualified as Auditor for Quality Management system (ISO 2015).
He has undergone extensive training for Fiber reinforced polymer products at Indian Institute Of Technology (IIT) Chennai.
Mahesh Bakal is a Science graduate with vast experience & expertise in Sewage & waste water treatment, manufacturing, operations & maintenance of polyester resins, powder coating paints, FRP resin, plastics, industrial waste management, bio medical waste management. He also trains on subjects like Kaizen, Quality Control, 5s, ISO, Lean Management & Project Management.
Having worked with leading names like Nerolac, Geist Research, Marpol Chemicals, Polynova, and Syngenta & Crest Composite, he has a rich experience of 30 years, in varied sectors.
He is a Post Graduate in Business Management. With his vast exposure in many fields Mahesh joined E P Kamat group as a Head of Waste Water Treatment Division.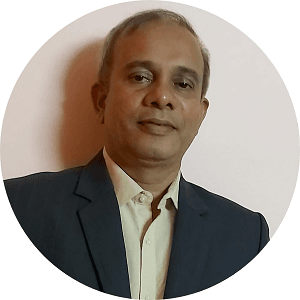 Mr. Mahesh Bakal
Head - Waste Water Treatment Division
Mr. Dattaram Chimulkar
Head - BioDigester Division
Dattaram Chimulkar is a Science graduate with vast experience & expertise in VOC free powder coating plant, manufacturer of Fibre reinforced polymer products and Biodigester technology.
Dattaram Chimulkar with 27 + years of experience joined E P Kamat Group in 1993 and handled different verticals like Planning, Production, Procurement, Quality and Sales.
He has undergone extensive training for BioDigester Technology at Defense Research Development Organisation (DRDO), a premium organisation of Government of India.
Dattaram Chimulkar is Head of Biodigester division.
Dalesh Kossambe is a Production Engineer with an Experience of 27+ years working with then a leading manufacturer of photographic products in collaboration with Japanese corporation.
He is an accomplished professional with practical experience in Optimization of production resources through continuous improvement. One of the core member in preparation and implementation of Quality Manuals, System Procedures and work instructions at plant level for ISO 9002 (earlier Version).
Trained by Japanese engineers have implemented Kaizen concepts at Plant level.
 In 2013  joined E P Kamat Group and have been the part of production department and presently handling the activities of Fire division, Pan India & Exports.
Dalesh Kossambe is Head - Marketing at E P Kamat Group. He holds Diploma in Business Administration and Lean Six Sigma Green Belt Certification from Asian Institute of Quality Management (AIQM) with Accreditation by ASCB(E) – UK
Mr. Dalesh Kossambe
Head - Marketing
Mr. Mohammad Tahir Hasan
Head - Operations
Mohammad Tahir Hasan is a Mechanical Engineer. He joined an Engineering company as a Manager handling Production & Quality in 2014.
Mohammad Tahir Hasan joined E P Kamat Group as a Head - Operations in 2017, handling the operation and installations of FRP products and Biodigester Tanks.
He has undergone extensive training for BioDigester Technology at Defense Research Development Organisation (DRDO), a premium organisation of Government of India.
He holds certificate in Vapour Injection Molding Technology and has undergone training at Railway locomotive plant and Essar power generation plant.
Nilam Kadkade is Chief Financial Officer
With 25 + years of extensive experience handling different functions like Administration, HR, Stores and Accounts,
Nilam Kadkade joined E P Kamat Group in 1995.
Ms. Nilam Kadkade
Chief Financial Officer (KMP)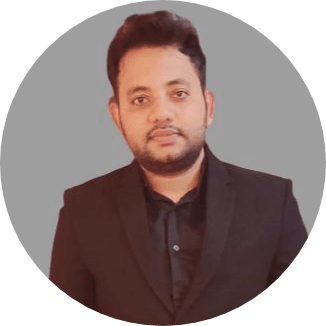 Mr. CS Faiyazul Haq
Company Secretary and Compliance Officer
CS Faiyazul Haq is an Associate member of Institute Of Company Secretaries of India and legal consultant currently based in GOA.
He was associated with Gayatri group in Hyderabad as a Company Secretary and Key Managerial Person of one of the group company i.e. Park Hyatt (Gayatri Hi-Tech Hotels Limited) for around three years.
He has rich experience of working in the secretarial and legal department of listed companies
He has handled various assignments like fund raising through qualified institutional placement, foreign direct investment by transfer of preference shares for raising 2060 Million INR from investors in Singapore, issuance and allotment of non-convertible debentures to settle consortium finance of 5000 Million INR etc.
He joined E P Kamat group in 2020
Anjana Anandhan has a B. Com degree specializing in Commerce from the University of Madras, Tamil Nadu.
Since 2020, she has been instrumental in reaching out to multiple sectors of our interest in domestic and international business development.
She has become well versed in gathering data about competitors, and market conditions and can convert complex data and findings into understandable tables, graphs, and written reports.
Ms. Anjana Anandhan
International Marketing Executive